Web Monitoring Software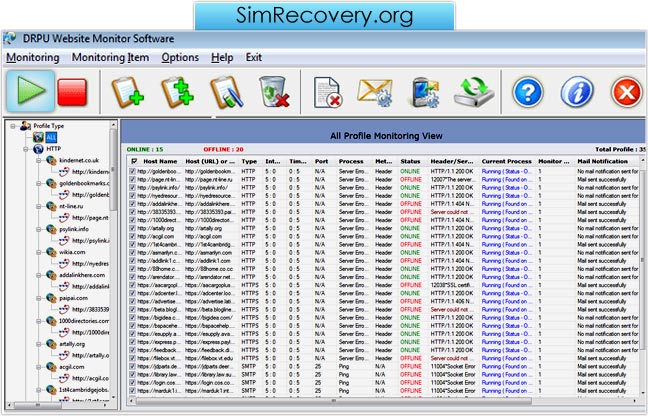 Website monitoring software frequently monitors websites and web-based applications to measure and evaluate website performance in real time. Web site monitoring utility checks uptime, downtime and ping status of the system and alerts the user by beeping a sound, sending email or by running a specific program when your website goes down or responds excessively slow.
Web Site monitoring tool checks your website down due to many errors such as Limited connectivity, No connectivity, Low Bandwidth, Cannot find server, Host not Found and supports all major HTTP, HTTPS, SMTP, POP3 and FTP internet server protocols.
Key Features
Website Monitoring Option

- User can create and monitor multiple profiles simultaneously.

Website Monitoring View

- Main View, Monitoring View

Save Option

- Log files can be saved to specified location in storage media for future reference.

Investigation Use

- Software used as forensic tool by investigating officers.

User Interface

- Provides interactive graphical interface for user to make the software easy to use and handle.