Outlook Express Password Recovery Software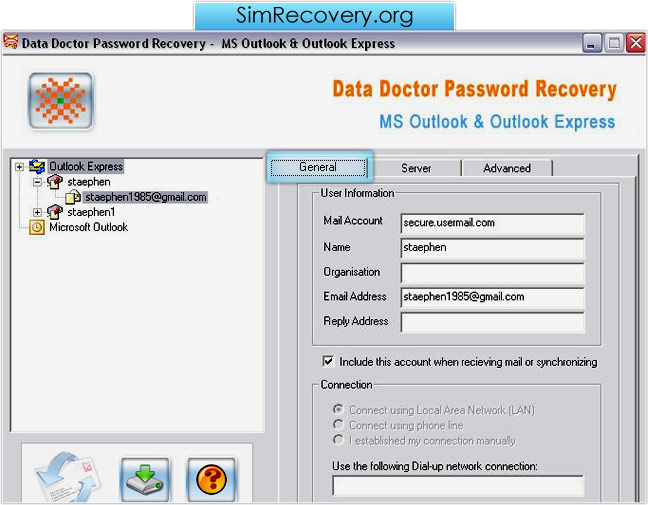 Outlook password recovery software recovers all lost, deleted or forgotten passwords of Email accounts created on Microsoft Outlook express and Office Outlook. Software retrieves complete password irrespective of password length and complexity on major versions of windows operating system.
Outlook password recovery tool offers fast and simple restoration of passwords of all Outlook and Outlook Express email accounts along with server name. Passwords unmask utility retrieves entire list of Outlook users including login IDs, Password, server information (Incoming Mail Server/ Outgoing Mail Server), account name and server port number.
Key Features
Application Software Support

- Supports Microsoft Office Outlook and Outlook express in all versions.

Language Support

- Multi-lingual password recovery support available.

Password Recovery Support

- Retrieves password of any length and complexity.

Supported Versions

- All major versions of Microsoft Outlook and Outlook Express are supported.

User Interface

- User-friendly, easy to use GUI interface to restore erased, lost or deleted files and folders.