Keylogger Software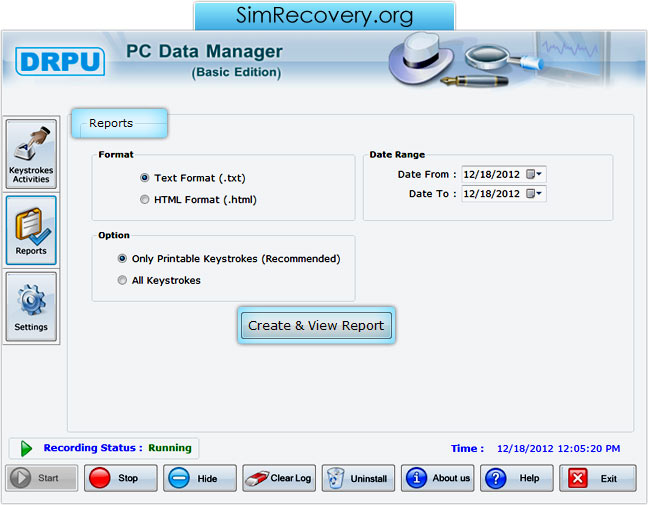 KeyLogger Software is a PC surveillance tool used to secretly keep an eye over user's keyboard typing activities performed on your computer system in real time. Software silently monitors and records every single key pressed including characters, digits, symbols and other similar system and control keys.
Keystroke recorder software user-friendly interface allows for Home as well as in Office users to easily use the software. Utility allows administrator to easily view typical user's PC activities such as instant messaging, emails, online chat sessions, user logins, word documents and many similar typing activities. Software secretly prepares and save log details of entire keystroke operations that helps administrator to review the key logging activities of external user when you are not around.
Activities that are recorded by KeyLogger Software:
Chat and Email Messages Sent

- Software records all typed chat conversations, instant messages, and emails that are sent from the computer including webmail, social network sites, and others where keystrokes are typed.

Websites Visited

- Software easily logs website address as well as online web searches typed by users.

Usernames and Password

- Software records username and passwords which are typed by any user.

File and Document typed

- Software records files and documents typed or edited by the external user.

Applications and Games

- Log all keystrokes that are typed within any application or games, user's might use on the computer.
Why to use KeyLogger?
KeyLogger Software is very useful for system owners to track the non-productive PC activities of employees during business hours. The program helps Company managers to see which users are wasting time at any given moment and finding out their system working. Software helps in controlling internet activities of children, kids, spouses by constantly keeping close watch on their chat sessions, websites visited and other web usage.