Internet Explorer Password Recovery Software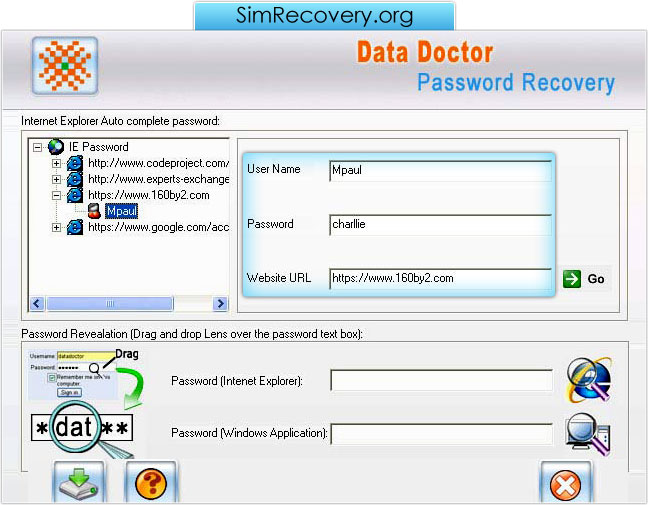 Internet explorer and windows applications password recovery software restores all types of passwords including FTP (File Transfer Protocol) passwords, Internet Explorer Auto Form, AutoComplete fields, AutoComplete passwords and provide an easy way to manage the passwords of your important mail accounts instantly.
Password recovery software efficiently unmasks the entire password hidden behind asterisk characters and unmasks all saved passwords of Email account, news group subscription, billing account, magazine subscription, online shopping account, passwords of similar other accounts ever entered on your Computer PC. IE password recovery software recovers password of all multiple email accounts regardless of its length and complexity.
Key Features
Application Software Support

- Supports all major Internet Explorer versions.

Recovers all passwords including

- All lost FTP Passwords, Auto Complete Field, Auto Complete form, Auto Complete Password, Identity passwords etc.

Language Support

- Provides Multi-lingual password recovery support.

Password recovery support

- Retrieves password of any length and complexity.

User Interface

- Support user-friendly, easy to use wizard like GUI interface to restore lost or deleted files and folders.